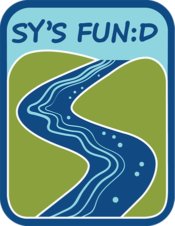 CharlesWorks takes pride in supporting fellow local organizations like Sy's Fund.
We highly recommend you contact Lorraine Kerz about how you also can help this worthy cause. She can be reached through email at Lorraine@SysFund.org or by calling her at 413-512-9177
Sy's Fund is a non-profit 501(c)(3) charitable organization. Their mission is to assist young adults who are living with cancer or severe ongoing medical issues related to their cancer or treatments by funding gifts related to their hobbies or creative passions, alternately funding integrative therapies that may provide comfort and relief during standard cancer treatments. They also provide educational information to raise awareness regarding the challenges young adults with cancer face.
Thank you,
Charles, Susan, Robin, Mike, Evan, Will and Bruce
The CharlesWorks Team

Founded in 1998, based in Peterborough, NH, CharlesWorks is primarily a web development and hosting company. We work with a variety of clients, from small, personal websites, to large businesses. Whether a small blogging site, or a large corporation, we give all of our clients consistent, personal attention.
We help our clients from start to finish, beginning with domain name registration, thru the hosting, email, and design. If needed, we continue to help with ongoing changes and modifications you may need for your site, or provide training for those who wish to upkeep their own website.
Call 603-924-9867 or email support@charlesworks.com.