"Do you know who you are?"- it seems an absurd question, but many companies, especially small ones, suffer from a lack of self awareness. Sure, they know plenty about themselves, but they can't see the forest through the trees. Small business owners are often hindered by:
 too much information, not too little;
 too complicated a perspective, not too simple;
 too much focus on what they have to offer, not enough on what the market demands.
Now consider that most consumers' first exposure to a company is verbal or visual-via electronic media, print, radio or TV. Yet many small company owners don't utilize professional marketing and design expertise to convey who they are and what they do in an effective and compelling way. It would be great if we could meet individually with every prospect for our products or services, but this is impossible. Besides, we would still want to leave something behind for them to remember us by.
As a small business owner, you may believe that marketing-and specifically corporate identity-is for big companies only. This isn't true. First of all, every company has an identity and a marketing strategy-if not by design, then by default. Second, marketing is scalable-the principles are the same regardless of a company's size or budget. A sole proprietor can benefit from a modest yet well conceived and well-implemented marketing program as much as a corporation can.
Marketing has many facets. The word itself means different things to different people. Because this article deals with identity, I will focus on marketing communications: what I sometimes refer to as a company's vitals, verbals and visuals.
The marketing communicator's first task is to separate wheat from chaff; to identify what is important and what is not-in other words, to determine what is vital. Toward this end, interviews are conducted with the owner, partners or company principles, and, if deemed appropriate, employees, vendors and customers. The goal is to cull information-both practical and perceptual (which is known but not yet placed in proper context) and to identify incongruities, false or conflicting assumptions, and other "misalignments." Then, research is conducted to fill in missing information regarding the marketing landscape, industry trends, competitors, etc.
Interviewees from within the company will be asked questions such as these: What is your company's history? What do you offer (what are your products or services)? Do you hold any patents or other proprietary rights? Do you own a brand or brands? How are your company and your products perceived? What are your goals and objectives? What is your price point or hourly rate? Who is your competition (primary and secondary)? What distinguishes you from your competitors (features and benefits)? Who are your customers wholesale and retail)? Who are your other publics (trade organizations, media, etc.)? How will you communicate with your publics (networking, electronic media, print, trade shows, etc.)? How is your product distributed? What is your geographic range of operation?
External interviewees may be asked: Is the company's presentation clear? Is it accurate? Are you satisfied in your dealings with the company and its products or services? Are products readily available? Are services conducted in a timely manner? Are products and services priced right? Why choose this company's offerings over a competitor's? What would you like to see the company do or change?
Next, unless the company is brand new, the marketer will evaluate existing verbals and visuals: The company name and tag line, logo, web presence and other electronic media, print materials, advertising, signage, trade booth, environmental graphics, etc. Does the existing identity convey who the company is and what it does? Does it position the company ("we are the first, the best, or offer the greatest value")? Is it professional? Are typefaces, colors and other graphic elements consistent?
Finally, it is important to calculate value-in terms of dollars and goodwill-of the company's existing identity. Consumer awareness is a form of equity. It would be counter productive to undermine a property which the buying public is familiar with and feels good about.
The results of this investigation inform and inspire the marketer's strategic thinking and culminate in a report. The report outline will look something like this: situation summary, audit, goals and objectives, strategic plan, action plan, budget. The report offers objective insight into who you are in the real world and prepares you to more effectively-and, almost always, more efficiently and more economically-present yourself to the right people with the right message.
Sometimes (rarely) the process ends with little or nothing needing to be done. Other times a major overhaul is warranted. Other recommendations, such as developing an identity manual to guide and facilitate the creation of future marketing materials, may be proposed.
There are many benefits to knowing who you are in a commercial context, and there are severe liabilities to not knowing. If you are not sure who you are, you owe it to yourself to find out.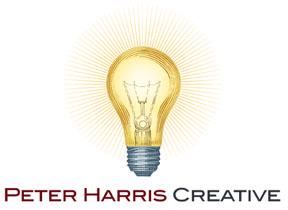 ---
About Peter Harris
Peter Harris is a designer and illustrator. He has owned and operated a marketing design firm, art directed a national magazine (East West), and taught at the college level (Art Institute of Boston). His past and present clients include the Boston Ballet, the Boston Conservatory, Boston International, Boston Warehouse, and lots of companies without Boston in their name. He currently works with a core group of clients and serves as a consultant to other design firms. As a solo player or as part of a team, Peter tackles problems with enthusiasm and imagination. With the capacity to draw upon a network of talented writers, photographers and other professionals, he is able to provide excellent service, value and results on any project of any size or scope.
PO Box 1181
Keene, NH 03431
802-558-3111
http://PeterHarrisCreative.com