Unmasking the 'One Ring' Telephone Fraud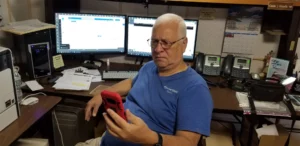 Have you ever had your phone ring just once and stop? Did you think to yourself, "Who did I miss a call from?" Well, then it worked! That's how you were supposed to feel."
The 'One Ring' telephone fraud is a deceptive practice that preys on unsuspecting individuals. The fraudsters' modus operandi involves a single ring to your phone, which then abruptly ends. If the incoming call is from an unknown number, it's recommended not to return the call, as this could be a trap set by the 'One Ring' scam.
These deceptive calls might seem to originate from within the United States, mimicking the three-digit area codes used in the country. However, crafty fraudsters often employ international numbers from regions that also start with three-digit codes. For instance, "675" is linked to Papua New Guinea and "375" is associated with Belarus. They might also employ caller ID spoofing to further disguise the true origin of the call.
If you're tricked into returning the call, you might find yourself connected to an overseas number. Consequently, you could be hit with a connection fee and substantial per-minute charges for the duration of the call. These costs might appear on your phone bill under headings like premium services, international dialing, or toll-calling.
There are also variations of this scam that involve misleading voicemail messages. These messages might prompt you to dial a number with an unfamiliar area code to "confirm a reservation" or to receive news about an "ill" family member.
How to Avoid the Scam
Avoid answering or returning calls from unrecognized numbers and let them leave a message – they will if it's important.
Take the few moments to add callers' names to your 'address book' if possible so they are identified.
Prior to dialing unfamiliar numbers, at least try to verify if the area code is international.
If you don't make international calls, request your phone service provider to block outgoing international calls on your line.
Maintain vigilance, even if a number seems legitimate.
Reporting the Scam
If you're charged for a call that you made as a result of this scam, your first course of action should be to contact your phone service provider. If you can't resolve the issue with them, you can lodge a complaint with the Federal Communications Commission (FCC) free of charge:
https://consumercomplaints.fcc.gov/
If you believe you've fallen victim to an international phone scam, you can also file a complaint with the Federal Trade Commission (FTC):
http://www.ftccomplaintassistant.gov/
The FCC is a U.S. government agency independent of any political influence and overseen by Congress. It is tasked with enforcing and implementing the country's communications laws and regulations. It oversees interstate and international communications across various mediums including radio, television, wire, satellite, and cable throughout the United States, the District of Columbia, and U.S. territories.
Just Don't Call Them Back!
The bottom line is really whether you know who (or what business) the number calling you represents. In my own case with my cell phone, I take the few moments it takes to enter a number into my phone's address book. Today, most people I know use a cell phone as their primary phone so this should be doable for most. For those using land lines, many providers have an online interface that one can view calls and even add names to identify the calls (e.g., I know that Vonage does that). So whether a call is incoming or outgoing, the number is better identified. When anyone calls me, I can more easily tell who is making the call.
Just be aware that the 'One Ring' telephone fraud is a widespread problem. It can result in unexpected charges on your phone bill. My hope is that by understanding how the scam operates and taking the necessary precautions, you can safeguard yourself from becoming a victim. If you suspect you've been targeted by this scam (by making the call back), it's crucial to report it to the relevant authorities as soon as possible to help curb its spread.