1. Open Outlook 2010 and click on File (in the upper left). Under Info, choose Account Settings to add an account.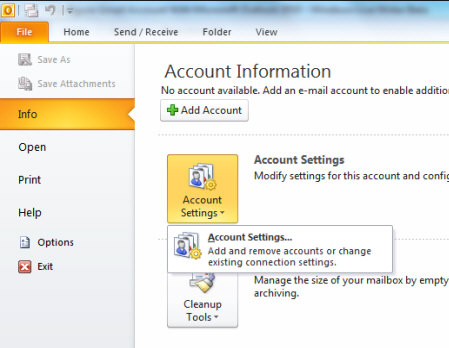 2. Select Manually configure server settings or additional server types then click Next.
3. Check Internet E-mail then click Next.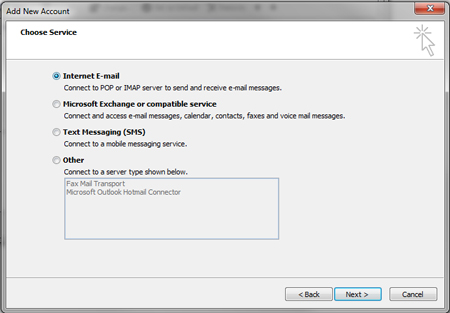 4. Under User Information fill out your Your Name, Email Address. Then fill out the Server Information. Select IMAP, then fill in mega.charlesworks.com into the Incoming and Outgoing mail servers. For Logon Information you type in your full email address as your User Name and us the same Password for the email account you setting up. Remember to check of Require logon using Secure Password Authentication (SPA) before clicking on More Settings…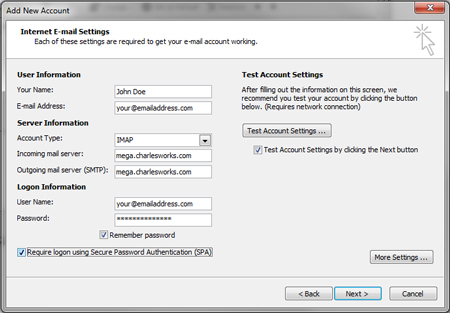 5. First click on the Outgoing Server settings and make sure My outgoing server (SMTP) requires authentication and Log on using are check off. Then like before fill in your full email address under User Name along with the Password.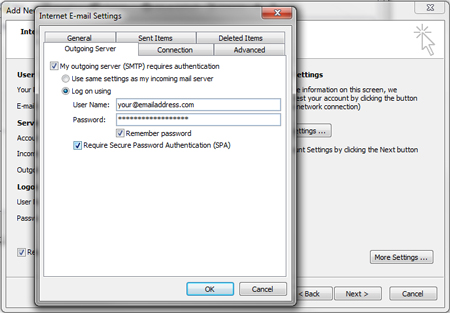 6. Now open Advanced settings and change the encrypted connection for both Incoming and Outgoing server to SSL. Port number for Incoming should be 993 and the Outgoing port is 465. Once finished click Ok, then click Next.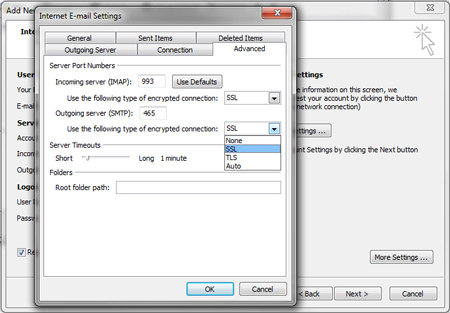 7. Now click Finished and allow for time for Outlook to synchronize with the server.