Transferring a domain from a GoDaddy account to the CharlesWorks GoDaddy account must be done in the account where the domain is currently held. It is very straightforward.
Domains cannot be "pulled" from an account. They must be "pushed" from the account to another account. What this means is that a domain transfer or account transfer must be initiated from inside the account at the registrar or otherwise by the domain owner. This prevents the theft of domain names.
Although commonly called a domain transfer, the process of moving a domain between two accounts at the same registrar is actually a domain ACCOUNT TRANSFER. A domain ACCOUNT TRANSFER is the quickest way for CharlesWorks to get the necessary control to handle an existing domain name in a GoDaddy account.
Skip this part for a simple domain account transfer unless you have been advised to do this. Otherwise, CharlesWorks staff will need to set up the correct resolution parameters (pointing to the website and any email) in DNS on the CharlesWorks name servers. Only when CharlesWorks has advised that these pieces have been done, should you edit the name servers for the domain changing accounts to:
ns1.charlesworks.com
ns2.charlesworks.com
ns3.charlesworks.com
In your GoDaddy interface you simply need to "initiate an account transfer" which can be accomplished like this. Note that GoDaddy changes the look of their interface on a regular basis, so it may be hard to find some of the pieces:
In your "All Domains" list check the box to select the domain to be moved to another account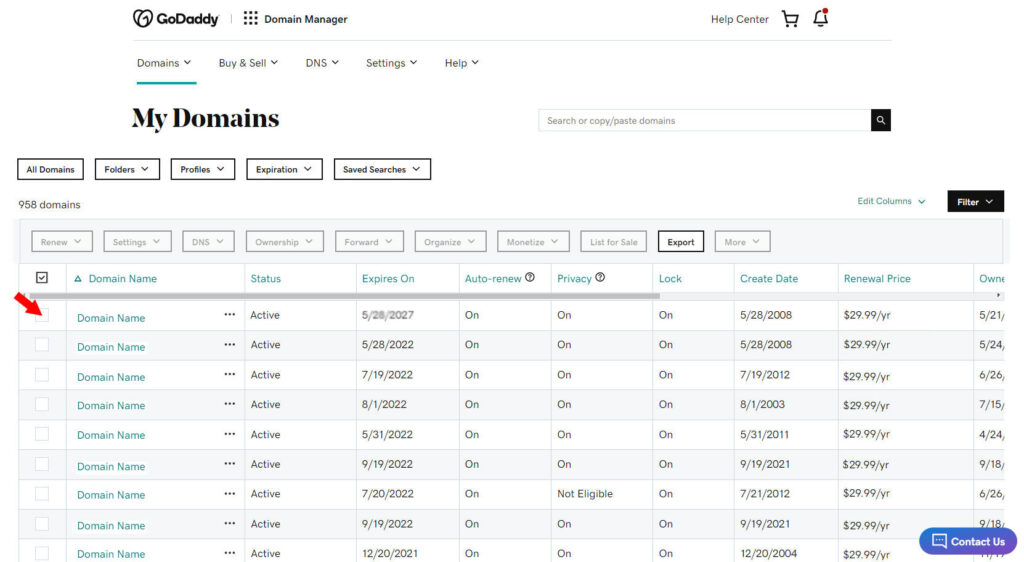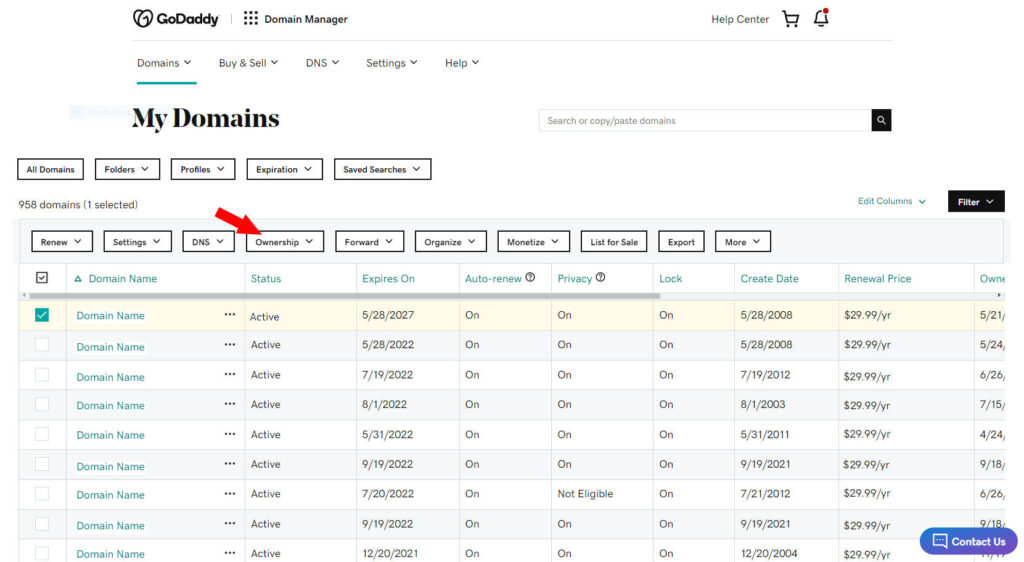 Mouse down and click on "Move to other GoDaddy Account"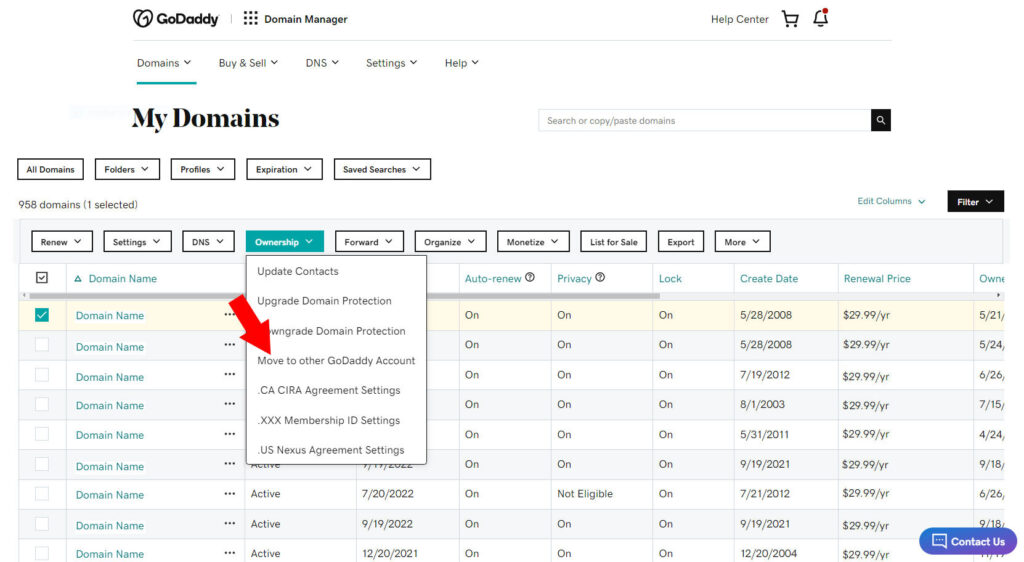 Enter "domains@charlesworks.com" in the Email address and reenter the same below it to verify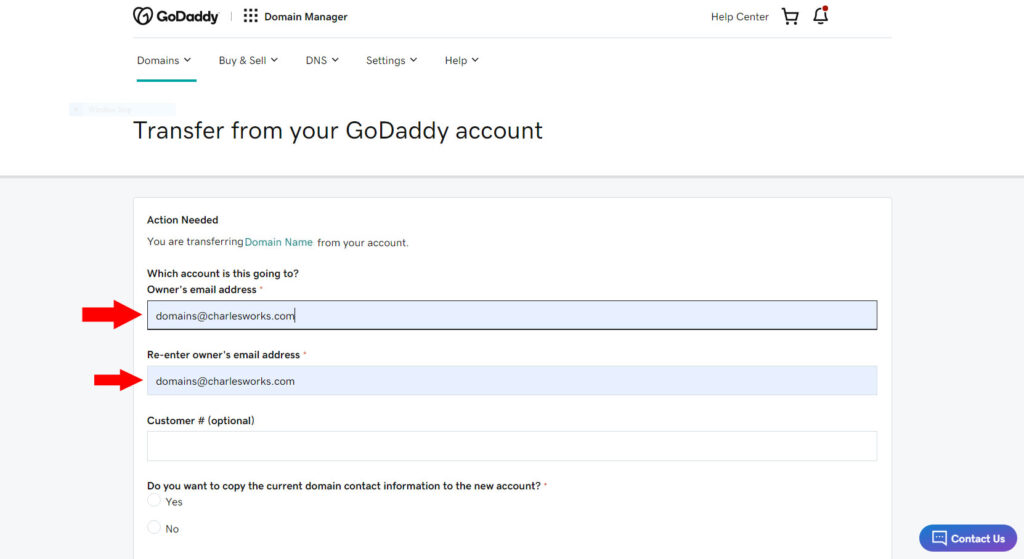 Enter the account number as given to you by CharlesWorks in the "Customer # (optional)" box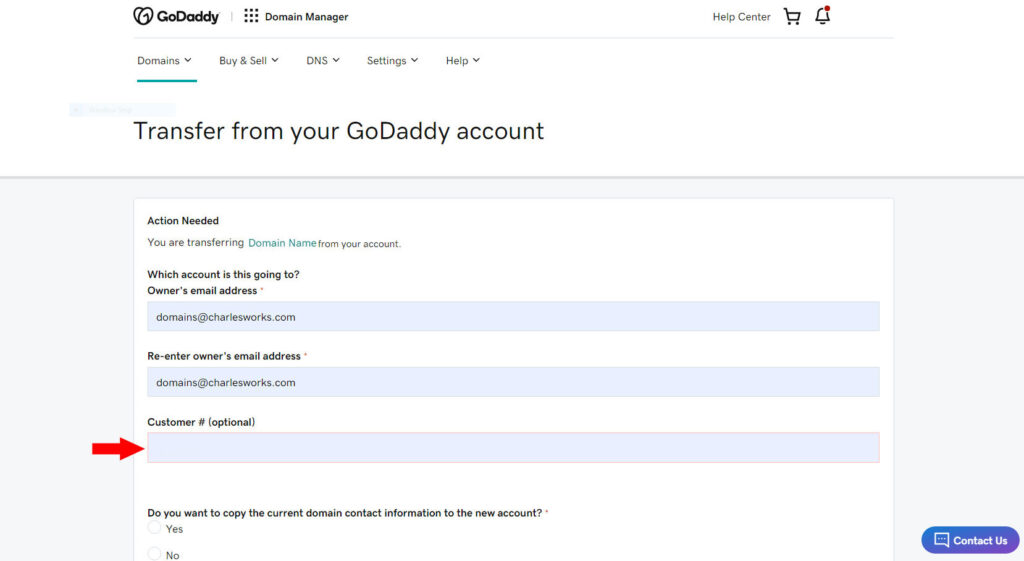 Under "Do you want to copy the current domain contact information to the new account?" check the box indicating "No"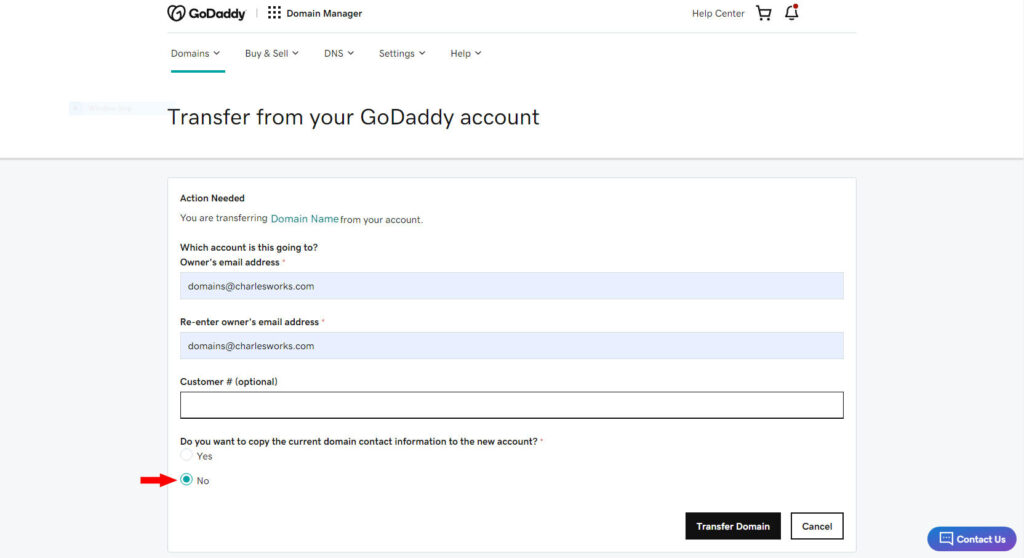 Click on the "Transfer" button