How do I configure Outlook for my email Accounts?
1.In Outlook, go to the Tools menu and click on Email Accounts.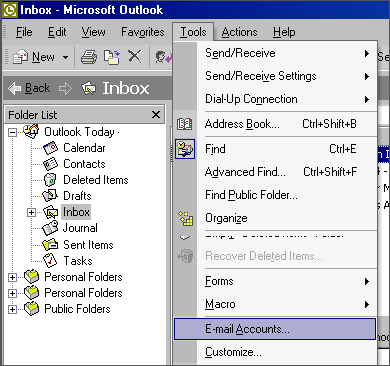 2. Select Add a new email account and then click Next.

3. Select POP3 and then click Next.

4. Enter your email information:
Your Name: your name
Email Address: the email address the messages will be sent from
Incoming Mail server (POP3): mail.domainname.xyz
Outgoing Mail server (SMTP): mail.domainname.xyz
User Name: the email address used to login to the webmail interface
Password: the password for the email address

5. Click on More Settings and Select the Outgoing Server Tab. Check My outgoing server (SMTP) requires authentication. Select Use same settings as my incoming mail server.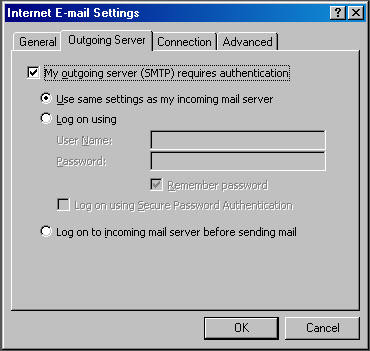 6. Click Ok. Click Next. Click Finish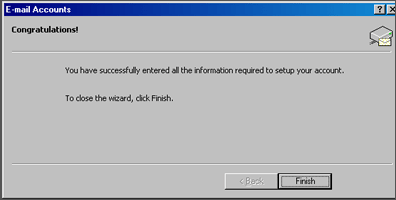 Now, you're ready to send and receive mail. To set up multiple accounts, follow these steps again.