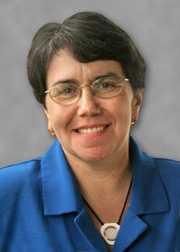 We'd like to introduce you to Eileen Flagg, our newest addition to CharlesWorks. Eileen joined the CharlesWorks team in January as Office Assistant, primarily working in accounting and assisting us with some our time intensive projects.
With a degree in business management, Eileen brings to us many years of experience in office management and outstanding customer service. Many of you may know her as "Chef Eileen" from Tastefully Simple. She is also a Bankruptcy Clerk for a local attorney, and works in the fine jewelry department at JC Penney. If this doesn't keep Eileen busy enough, she is also a certified Vision Board Counselor, where she helps others reach their personal goals by visually representing their dreams on vision boards.
Eileen is married to Dennis, and has two daughters, Lynn & Jessica, along with three grandchildren. She enjoys quilting, cooking, vegetable gardening, and yoga. She and her husband also enjoy kayaking and bike riding.
Eileen represents CharlesWorks in the Greater Peterborough BNI chapter (Business Networking International http://bninh.com). She holds the classification of Web Hosting-Design in that chapter. They meet Wednesday mornings at 7:30 at Summerhill Assisted Living in Peterborough.